SOUND PERFORMANCE TUNING
From Fields Motorcars Orlando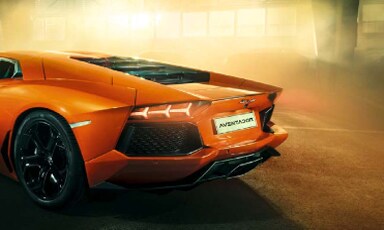 You're Sure To Turn More Than Just Eyes
A Lamborghini should be more than meets the eye. With this update of the vehicle's software, the exhaust will be free to express its true nature, right down to the last decibel.

Technical Info
Updates the software configuration of your Lamborghini vehicle.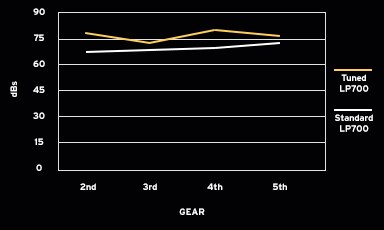 Features & Benefits
- Warranty of the car is maintained
- Sound imrpovement from 73.9 to 86.7 dB*
- Power +8.5% at 2,000 & 3,000 rpm
- Torque +8.5% at 3,000 rpm
---------------------------------------------------------------------

Since 1963, Lamborghini has been building its legendary super sports cars in Sant'Agata Bolognese. When building each vehicle, it is not just about revolutionary technology, but also about absolute perfection. These values don't just apply to cars themselves, but also to every single accessory.
Each and every accessory boasts outstanding quality, first-rate technology and a signature Lamborghini design. Each excels thanks to the attention to detail that went into making it. The aim never changes; the customer expectation should not just be met, but rather exceeded in both quality and service.
Lamborghini Original Accessories
allow you to place a greater emphasis on your own personality and make your Lamborghini more unique.

* Pass-by homologation test: 3rd gear, constant speed, 20 meters, sound level meter at 7.5 meters from the center of the car. Lamborghini will not be responsible for damage caused by the use of other parts or accessories. Please note that not all replacement parts and accessories are permitted or available in every country. Post-installation of some articles depends on the standard equipment on your vehicle and its year of manufacture. For more information call Fields Motorcars Orlando at (407) 339-3443 or visit our showroom at 2202 33rd St. Orlando, FL 32839.



Hours
Monday

7:30 am-5:30 pm

Tuesday

7:30 am-5:30 pm

Wednesday

7:30 am-5:30 pm

Thursday

7:30 am-5:30 pm

Friday

7:30 am-5:30 pm

Saturday

Closed

Sunday

Closed